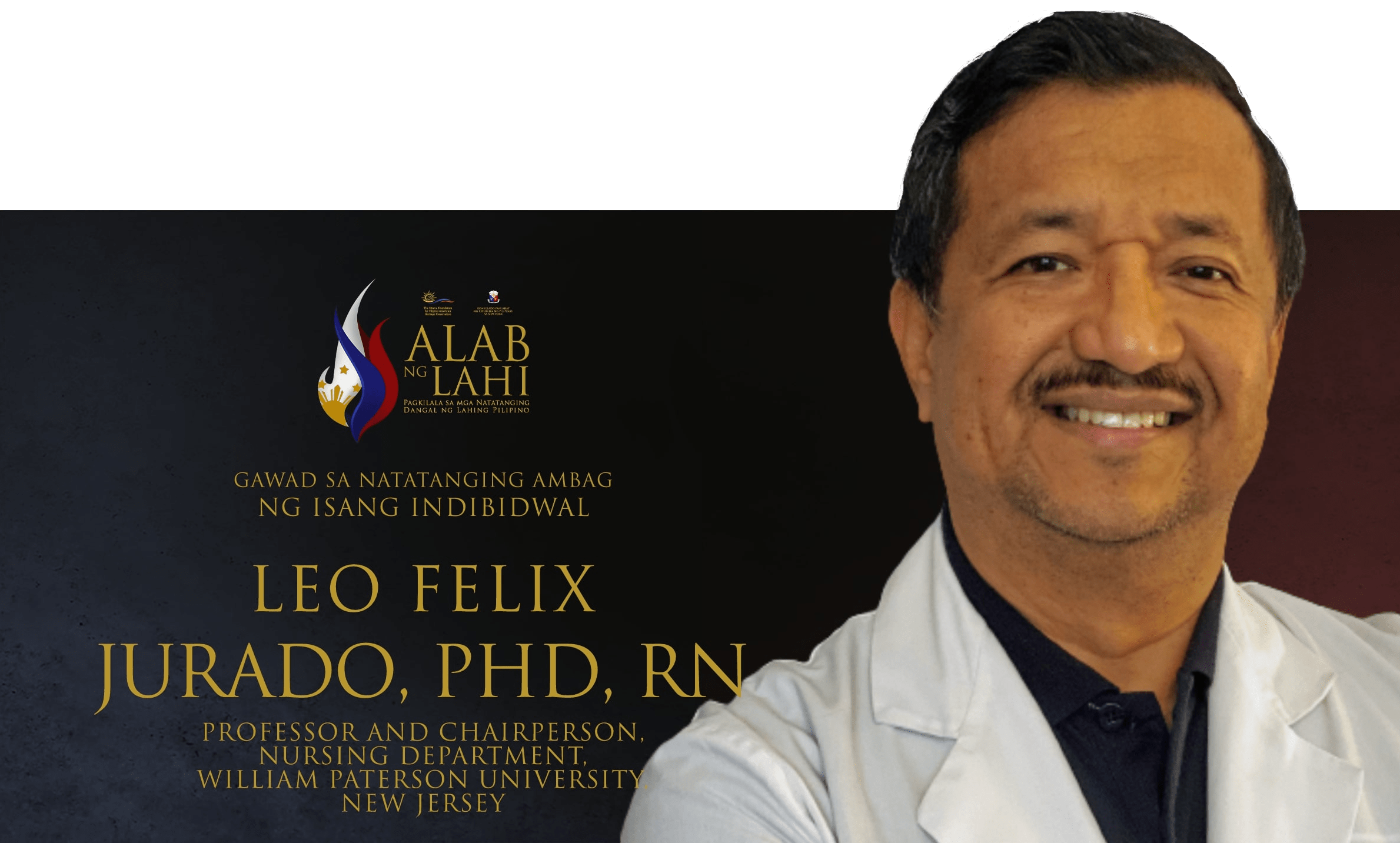 Dr. Leo Felix Jurado's consistent advocacy for Filipino nurses in the US created a huge and sustained impact on thousands of nurses and their families. He has inspired young and seasoned nurses because of his accomplishments in academia, nursing practice, community service, leadership, and mentorship.
As Past President of the New Jersey Board of Nursing, he oversaw the approval of new nursing programs and the mandatory continuing education requirements for nurse license renewal. He lobbied for the removal of the Commission on Graduates of Foreign Nursing Schools (CGFNS) examination requirement prior to taking the National Council Licensure Examination (NCLEX) in the state of New Jersey and assisted in advocating for the same in Michigan and Virginia. He was also a staunch member of a task force making the Philippines in 2007 as an international testing site for the NCLEX. As a result, Filipino nurses did not have to travel to neighboring countries to take the NCLEX.
As Past President of the Philippine Nurses Association of America (PNAA), he established the Journal of Nursing Practice & Reviews of Research (JNPARR), the international peer-reviewed journal of PNAA; initiated the Forum of Nurses in Advanced Practice; created the Gawad Kalinga Village in Piel, Baliuag, Bulacan, which now has 50 homes for the impoverished; facilitated the creation of a legal defense fund for an imprisoned nurse who fell victim to illegal recruitment; implemented the "Kababayan" (Countrymen) Emergency Preparedness Fund as a means to support countrymen imperiled with calamities; and continued the "BalikTuro" (Giving Back) educational program, where Filipino nurses who are experts/mentors return to the Philippines to share their knowledge and skills  with fellow nurses.