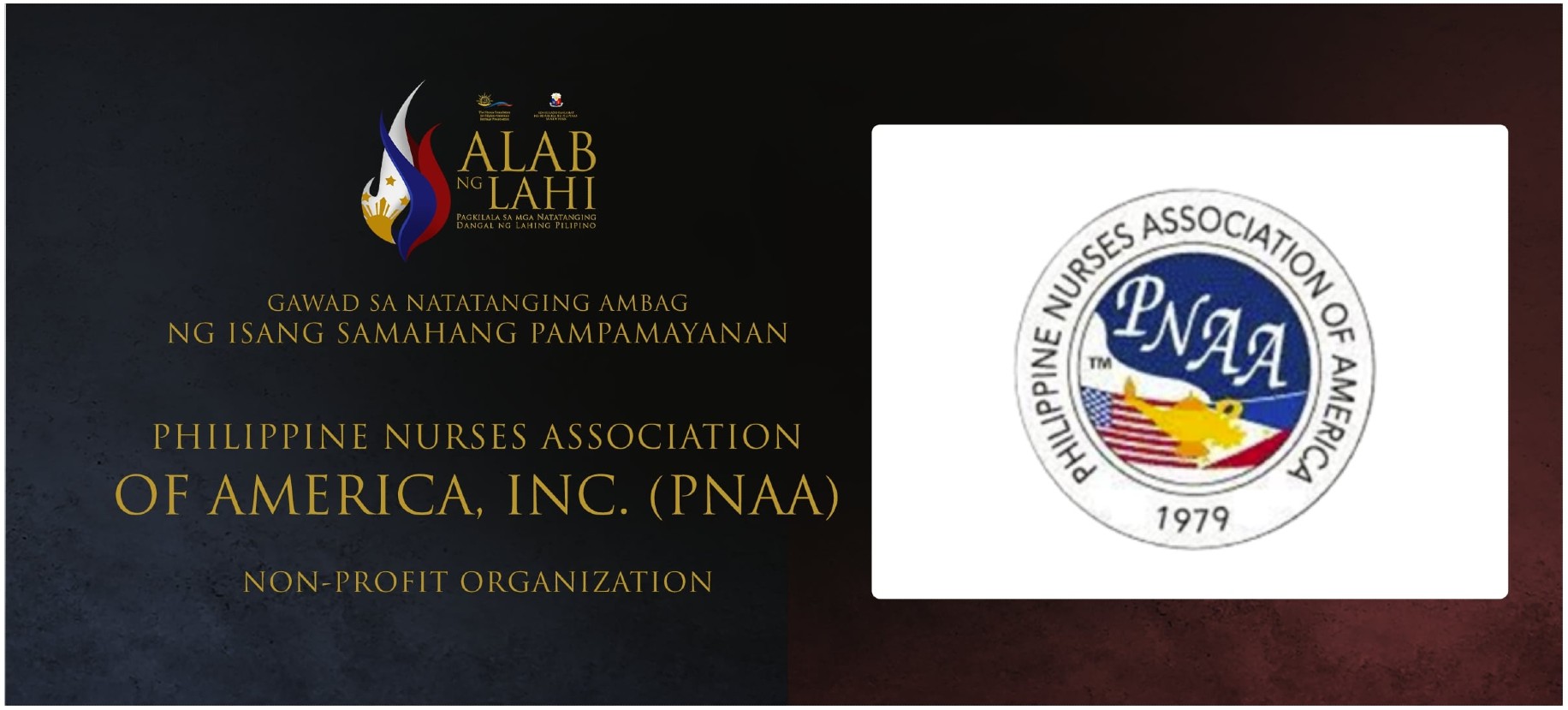 Since its inception in 1979, the 4,500 plus strong Philippine Nurses Association of America (PNAA), Inc. has been at the forefront of advancing the interests and welfare of U.S.-based nurses by providing professional and legal assistance.
The COVID -19 pandemic brought with it unimaginable adversities, counting 30% of the Filipino American nurses as its fatalities, though they constitute only 3% of the US nursing workforce. With healing starting from within, PNAA has launched Heal Our Nurses–a campaign supporting the psychosocial and emotional wellbeing of nurses, their families, and the community at large.
Even prior to the pandemic, PNAA has had many impactful initiatives serving the professional needs and career pathways of the Filipino-American nursing community as well as those from the Philippines. Such is the Leadership Institute, established in 2004, and the iLeadership Development Program (iLDP), implemented in 2018. Both programs offer clinical and leadership skills from communication to project management and networking and even judiciary and fiscal responsibility. Their joint goal is to create a strong leadership pipeline that enhances the contributions of the Filipino-American nursing community in education, research, public health, and policy making. PNAA maintains its professional and mentorship mission (Balikturo, conferences) with nurses back home.